Hampton蛋白结晶毛细管类别及其相关耗材 Capillaries, Mounts & Supplies
Capillaries

Crystal mounts for X-ray data collection
Glass Number 50 Capillaries
Crystal mount for X-ray data collection
| | | |
| --- | --- | --- |
| 货号 | 产品说明 | 公差 |
| HR6-104 | Size: 0.1 mm – 25 pack | 0.1 mm -0.075 / +0.075 mm |
| HR6-106 | Size: 0.2 mm – 25 pack | 0.2 mm -0.050 / +0.050 mm |
| HR6-108 | Size: 0.3 mm – 25 pack | 0.3 mm -0.050 / +0.100 mm |
| HR6-110 | Size: 0.4 mm – 25 pack | 0.4 mm -0.100 / +0.100 mm |
| HR6-112 | Size: 0.5 mm – 25 pack | 0.5 mm -0.100 / +0.100 mm |
| HR6-114 | Size: 0.6 mm – 25 pack | 0.6 mm -0.100 / +0.100 mm |
| HR6-116 | Size: 0.7 mm – 25 pack | 0.7 mm -0.150 / +0.150 mm |
| HR6-118 | Size: 0.8 mm – 25 pack | 0.8 mm -0.150 / +0.150 mm |
| HR6-120 | Size: 0.9 mm – 25 pack | 0.9 mm -0.150 / +0.150 mm |
| HR6-122 | Size: 1.0 mm – 25 pack | 1.0 mm -0.150 / +0.250 mm |
| HR6-124 | Size: 1.5 mm – 25 pack | 1.5 mm -0.250 / +0.250 mm |
| HR6-126 | Size: 2.0 mm – 25 pack | 2.0 mm -0.250 / +0.250 mm |
Quartz Capillaries
Crystal mount for X-ray data collection
| | | |
| --- | --- | --- |
| CAT NO | NAME | DESCRIPTION |
| HR6-128 | Quartz Capillary | Size: 0.1 mm – 25 pack |
| HR6-130 | Quartz Capillary | Size: 0.2 mm – 25 pack |
| HR6-132 | Quartz Capillary | Size: 0.3 mm – 25 pack |
| HR6-134 | Quartz Capillary | Size: 0.4 mm – 25 pack |
| HR6-136 | Quartz Capillary | Size: 0.5 mm – 25 pack |
| HR6-138 | Quartz Capillary | Size: 0.6 mm – 25 pack |
| HR6-140 | Quartz Capillary | Size: 0.7 mm – 25 pack |
| HR6-142 | Quartz Capillary | Size: 0.8 mm – 25 pack |
| HR6-144 | Quartz Capillary | Size: 0.9 mm – 25 pack |
| HR6-146 | Quartz Capillary | Size: 1.0 mm – 25 pack |
| HR6-148 | Quartz Capillary | Size: 1.5 mm – 25 pack |
| HR6-150 | Quartz Capillary | Size: 2.0 mm – 25 pack |
| HR6-151 | Quartz Capillary | Size: 2.5 mm – 15 pack |
| HR6-175 | Quartz Capillary | Size: 3.0 mm – 15 pack |
| HR6-177 | Quartz Capillary | Size: 4.0 mm – 5 pack |
| HR6-179 | Quartz Capillary | Size: 5.0 mm – 5 pack |
Special Glass 10 Capillaries
Crystal mount for X-ray data collection
| | | |
| --- | --- | --- |
| CAT NO | NAME | DESCRIPTION |
| HR6-152 | Special Glass 10 Capillary | Size: 0.1 mm – 25 pack |
| HR6-154 | Special Glass 10 Capillary | Size: 0.2 mm – 25 pack |
| HR6-156 | Special Glass 10 Capillary | Size: 0.3 mm – 25 pack |
| HR6-158 | Special Glass 10 Capillary | Size: 0.4 mm – 25 pack |
| HR6-160 | Special Glass 10 Capillary | Size: 0.5 mm – 25 pack |
| HR6-162 | Special Glass 10 Capillary | Size: 0.6 mm – 25 pack |
| HR6-164 | Special Glass 10 Capillary | Size: 0.7 mm – 25 pack |
| HR6-166 | Special Glass 10 Capillary | Size: 0.8 mm – 25 pack |
| HR6-168 | Special Glass 10 Capillary | Size: 0.9 mm – 25 pack |
| HR6-170 | Special Glass 10 Capillary | Size: 1.0 mm – 25 pack |
| HR6-172 | Special Glass 10 Capillary | Size: 1.5 mm – 25 pack |
| HR6-174 | Special Glass 10 Capillary | Size: 2.0 mm – 25 pack |
Capillary Cutting Stone™
The easiest way to cut capillaries
APPLICATIONS
The easiest way to cut capillaries
FEATURES
Score and snap.
Ceramic cutting stone
DESCRIPTION
These small (25 mm x 25 mm x 0.65 mm) cutting stones are used to make clean cuts of glass and quartz capillaries. Use the edge of the stone to etch the capillary then gently snap the capillary in two. This is useful for cutting the tips off closed capillaries used for mounting single crystals for x-ray diffraction analysis or for cutting capillaries to the desired length.
Capillary Cutting Procedure
1. Place the capillary on a clean, flat surface.
2. Holding the stone at approximately 30° angle to the tubing, draw the non-serrated edge of the stone across the capillary. Apply just enough pressure to score the capillary, do not attempt to cut through the capillary.
3. Pull the capillary axially until it breaks. If it won't break, the score was not deep enough. Repeat the above steps, pressing down with slightly more force while drawing the cleaving stone the capillary.
4.Once cut, inspect the end finish to ensure the cut quality meets the application requirements.
| | | |
| --- | --- | --- |
| CAT NO | NAME | DESCRIPTION |
| HR4-334 | Capillary Cutting Stone | each |
Glass Fibers

Crystal mounts for small molecules
| | | |
| --- | --- | --- |
| CAT NO | NAME | DESCRIPTION |
| HR8-030 | Glass Fiber | 0.1 – 0.3 mm diameter – 25 pack |
| HR8-032 | Glass Fiber | 0.3 – 0.5 mm diameter – 25 pack |
Microwick

Remove excess mother liquor from inside capillaries
| | | |
| --- | --- | --- |
| CAT NO | NAME | DESCRIPTION |
| HR4-330 | MicroWick | 1 each |
Capillary Sealants

Sealing & mounting capillaries
Waxes & Clay

Sealing, supporting & mounting capillaries
Beeswax
Sealing capillaries
| | | |
| --- | --- | --- |
| CAT NO | NAME | DESCRIPTION |
| HR4-312 | Beeswax Stick | 7 sticks |
Capillary Wax
Sealing capillaries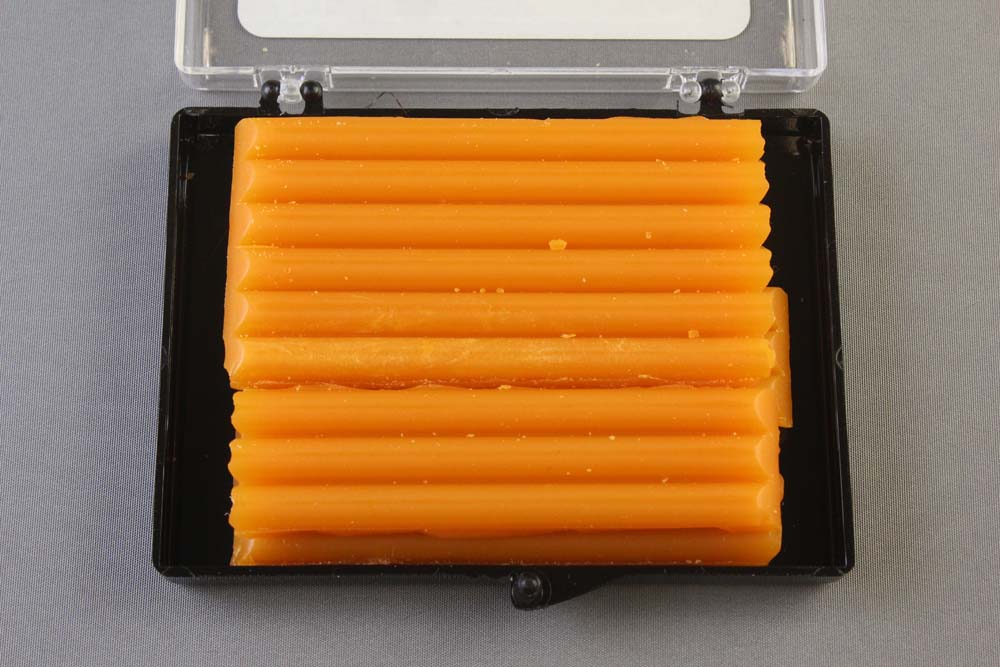 | | | |
| --- | --- | --- |
| HR4-328 | Capillary Wax | 40 g pack (approximate) |
| HR4-328 | Capillary Wax | 40 g pack (approximate) |
Wax Pen
Hand-held wax melting pen to seal capillaries with wax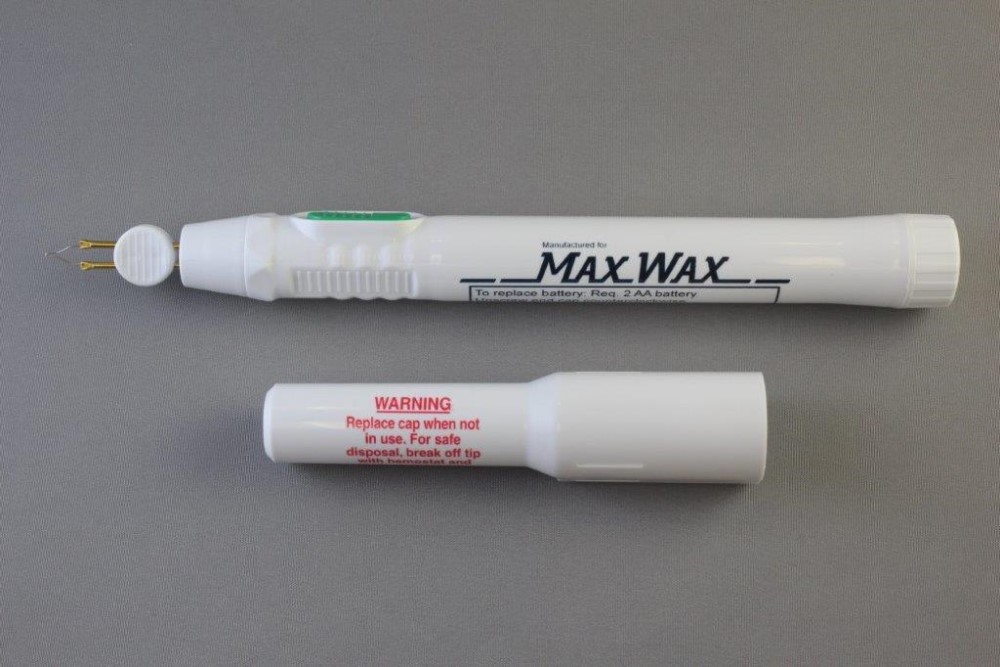 | | | |
| --- | --- | --- |
| CAT NO | NAME | DESCRIPTION |
| HR4-342 | Wax Pen | each |
| HR4-344 | Wax Pen Replacement Tips | 3 tip pack |
Red Sticky Wax
Stabilizing the capillary on the goniometer head or Brass Specimen Pin
| | | |
| --- | --- | --- |
| CAT NO | NAME | DESCRIPTION |
| HR4-310 | Red Sticky Wax | 44 wax ropes |
Four Color Mounting Clay
Magnetic Mounts & Supports

Adjustable capillary mounts & support
Adjustable Crystal Mount
Adjustable, magnetic crystal mounting with capillaries or fibers
Brass Specimen Pin
Capillary and glass fiber mounts